Natwest Rooster Money
Give your kids a Rooster Card to give them a head start with money. The Rooster Card is a prepaid debit card for kids 6 and over. It gives kids the independence they want and parents the reassurance
Accept cookies!
Do not use coupons not from Rakuten
Avoid other cashback websites or toolbars!
Empty the shopping cart before redirection!
Don't use ad-blockers
Before redirection, clear cookies!
Cashback experience for Natwest Rooster Money
1-3 days
- until order will be tracked
90 - 90 days
- until order will be confirmed and Cashback becomes available
Deals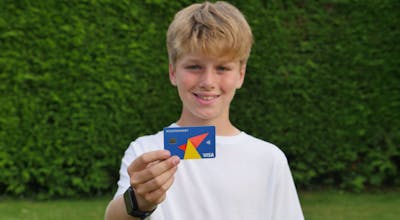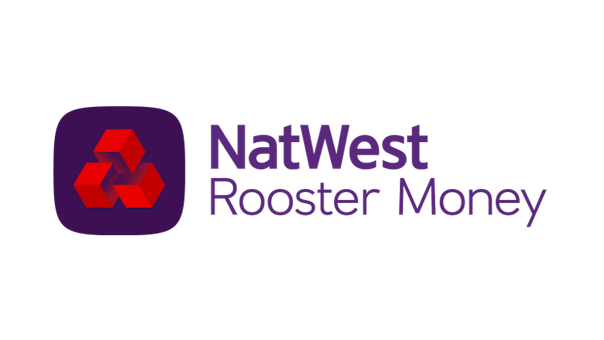 Pocket money app and debit card from RoosterMoney
Natwest Rooster Money
Give your kids a Rooster Card to give them a head start with money. The Rooster Card is a prepaid debit card for kids 6 and over. It gives kids the independence they want and parents the reassurance they need, with a bunch of flexible and helpful features in our app that make managing pocket money straightforward.
With both child and parent log-ins to the NatWest Rooster Money app, kids can get hands-on and learn how to spend, save, earn and give, and adults can follow their progress and get notifications when the card is used - as well as handy top up reminders. Built for busy family life, Rooster Money is bound to become an essential part of your day-to-day.
With the Rooster Card you can:
Make considered spending choices with a contactless card either online or at the shops
Monitor where & when your kids spend with real time notifications
Feel safe with our cutting edge security features - such as one-time CVV & more
Teach your kids all about earning as you can set them chores on the app too
Your child can only spend what they have as there's no risk of overspending<
Get family & friends involved - your Rooster Money Parent Account comes with its own sort code & account number so loved ones can easily contribute to your child's savings.
One of the best value kids' prepaid debit cards and pocket money apps around, the Rooster Card costs £19.99 p/yr. You can also choose to pay £1.99 monthly. Plus, you'll get a free one month trial to get you started.
If your child isn't ready for the Rooster Card, there are a bunch of free features for kids from the age of 3, such as a Star Chart or Virtual Pocket Money Tracker. And for 99p a month you'll get a Chores Tracker with Rooster PLUS.
Join the 130,000 kids and parents we already help every month and together we can give kids a head start with money!
Rooster Terms & Conditions.
Terms & Conditions
For this affiliate partner, you will earn up to £4.50 cashback.
£4.50 cashback when you purchase a Card.
£2.50 cashback when you purchase Plus Yearly.
£0.20 cashback when you purchase Plus Monthly.
No cashback will be earned for Trials or Signups.
Reward is issued per customer and not per card/subscription.
Your cashback will be awarded to you upon validation of your purchase by our affiliate partner.  
Cashback is not paid on VAT, delivery charges, gift wrapping or other additional fees/ services provided by the affiliate partner. Occasionally, some affiliate partners may pay the full cashback on the full basket amount.  
Cashback may not be earned in conjunction with any other offer, voucher, discount code, or staff/ student discount, unless listed on this page.