Ethical Superstore
Here at Ethical Superstore we've made it our mission to enable you to make feel good choices when it comes to your shopping. To help you make the choices you feel are right we bring together products
Accept cookies!
Do not use coupons not from Rakuten
Avoid other cashback websites or toolbars!
Empty the shopping cart before redirection!
Don't use ad-blockers
Before redirection, clear cookies!
Cashback experience for Ethical Superstore
1-3 days
- until order will be tracked
90 - 90 days
- until order will be confirmed and Cashback becomes available
Deals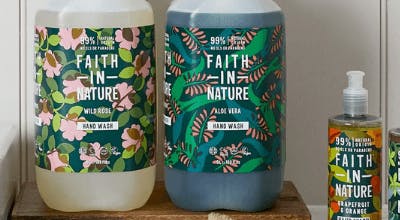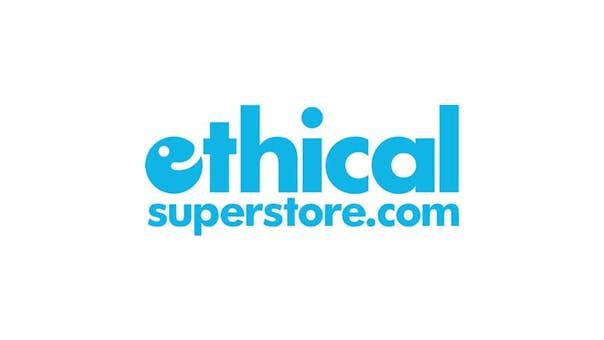 Shop at Ethical Superstore
Ethical Superstore
Here at Ethical Superstore we've made it our mission to enable you to make feel good choices when it comes to your shopping. To help you make the choices you feel are right we bring together products sourced from all over the world and that hold the ethical credentials we know are important to our customers. Whether you're new to the idea of ethically-conscious buying or you're very passionate about a whole range of ethical issues that affect what you buy, those values are personal to you and we are here to make it easier for you to live by those ideals.
We strive to protect our planet, and make efforts to find eco-friendly alternatives to everyday items such as fashion, food, cosmetics and cleaners that do as little harm to the environment as possible -we want to give you the choice to use environmentally friendly products that suit your lifestyle.
To help farmers and small businesses primarily in developing countries we offer fairly traded goods, guaranteeing fair prices at every stage of the supply chain so that you can feel good knowing not a single person has been exploited in the production process, and in fact fair prices are helping to alleviate poverty. We also look closer to home, giving UK based brands a platform to sell products that have been made right here in Britain utilising local resources and cutting carbon emissions through import.
And most importantly we do what we do to inspire you to live life to the full, promoting a healthy lifestyle, encouraging our customers to enjoy the beautiful world around us and letting you rest easy knowing you've made the most positive choices for people and planet.
Read more about how Ethical Superstore approaches sustainability as a business here.
At Rakuten, we select incredible deals and discounts so that you can save more and earn when you shop online.
Choose a deal from Ethical Superstore.
Click on "Go to Ethical Superstore", or one of the available deals, and we will direct you to the Ethical Superstore website, activating your cashback.
Make your purchase on the Ethical Superstore website as you would normally, and receive cashback each time you shop through our platform.
Your purchase will be recognised and we will send you a confirmation email. When the shop confirms your purchase with us at the end of the returns window, we will send you the cashback to your Rakuten account.
Terms & Conditions
Up to 2% cashback according to the requirements below.
2% cashback earned if you are a new customer.
1% cashback earned if you are an existing customer.
Your cashback will be awarded to you upon validation of your purchase by our affiliate partner.
Cashback is not paid on VAT, delivery charges, gift wrapping or other additional fees/ services provided by the affiliate partner. Occasionally, some affiliate partners may pay the full cashback on the full basket amount.
Cashback may not be earned in conjunction with any other offer, voucher, discount code, or staff/ student discount, unless listed on this page.